Container
Labeling Machine
Advance Technology With Premium Quality
Container Labeling Machine for a Perfect Product
Hindustan Industries takes great pride in offering a wide range of container labeling machine that cater to all shapes and sizes. Our advanced labeling solutions are designed to meet the diverse needs of industries across the board, ensuring accurate and efficient labeling processes for every container type.
Whether you're dealing with bottles, jars, cans, tubes, or any other type of container, our automatic labeling machines are engineered to handle them with ease. We understand that each product has its unique dimensions and labeling requirements, which is why our machines are highly adaptable and versatile. From cylindrical to square, oval to irregular shapes, our labeling machines can expertly apply labels to ensure a seamless and professional finish.
Precision is the cornerstone of our container labeling machines. Equipped with state-of-the-art technology and high-quality components, our machines guarantee precise label placement, alignment, and adherence. This level of accuracy not only enhances the visual appeal of your products but also fosters brand consistency and customer trust.
At Hindustan Industries, we prioritize user-friendly operation and streamlined workflows. Our container sticker labeling machine feature intuitive interfaces and user-friendly controls, making it easy for operators to set up and operate the machines efficiently. We provide comprehensive training and support to ensure a smooth integration of our machines into your production line, enabling you to maximize productivity and minimize downtime.
When you choose Hindustan Industries as your automatic container labeling machine provider, you gain a reliable partner dedicated to delivering top-notch quality and customer satisfaction. Our machines are built to withstand demanding production environments while maintaining consistent performance and reliability. Trust us to provide you with the perfect labeling solution for all your container needs.
Specifications & Features of Automatic Container Labeling Machine
Versatility for various container shapes and sizes.
High-speed operation for efficient labeling.
Precise label placement and alignment.
User-friendly interface for easy operation.
Automatic label detection to minimize errors.
Adjustable parameters for customization.
High-quality construction for durability.
Easy integration into existing production lines.
Reliable and accurate labeling.
Flexible configuration options for enhanced functionality.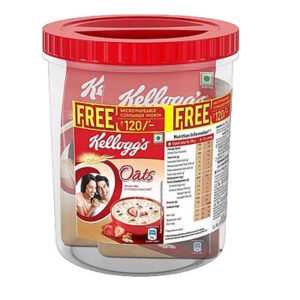 Delivered 500+ Machines At