---
How to Figure out Best Labeling Machine Manufacturer in India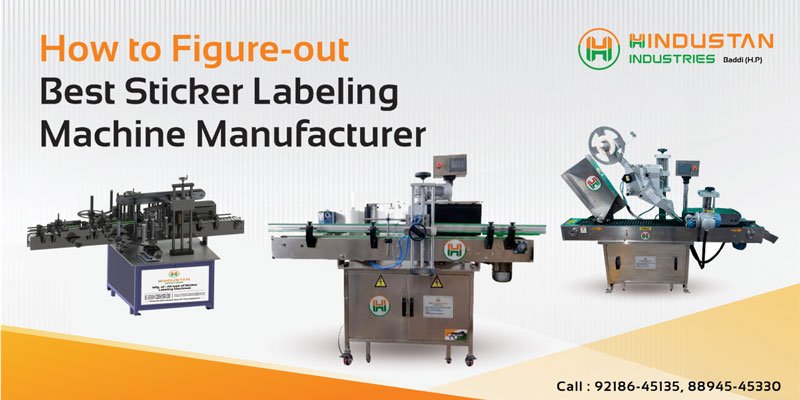 Labeling and packaging of the products is an important part of the production. As one label specialist said "… the label is one of the most important aspects of marketing." Therefore, it is important to have a basic understanding of machinery and systems in this 15 billion industry.
From flat bottle to round bottle labeling, Labeling Machine manufacturer produces machines for thousands of products. Choosing the Best labeling machine manufacturer for your production line can free you to focus on product development, marketing, and other key functions, leaving production to a partner. There are many benefits to working with a good Labeling Machine Manufacturer in India, but finding the best match can be a challenge. 
Don't worry we'll dig into what to look for in a supplier, and offer some pointers on how to find best labeling Machine Manufacturers in India for your industry. 
What to Look for in a Labeling Machine Manufacturer:
Not all the labeling Machine Manufacturers are created equal. You need a manufacturer with some good quality standards, responsive customer service, and commitment to production timelines so you get your desired quality product on time. Here is what you should look for in a manufacturer partner who will want to keep you for a long time.
Strong Industry Reputation
When a company does a good job, the name often comes out. The same is true when things go wrong. The Internet is a great place to look into the company's portfolio and design review to learn about the experiences other businesses have with the Labeling Machine manufacturers you are considering. The Internet can give you a good clear picture with whom you can move your production on a perfect track.
Scalability:
Many companies do not sell just one product. Over time, all product lines appear and need to improve functionality for a fast and quality production line. Partnering with a high quality label machine manufacturer allows you to quickly increase the production of existing products and the ability to easily develop new ones and move your product smoothly without any delay.
Trade Shows:
Industrial trade shows can be a great way to connect with leading independent Label machine manufacturers. These circles offer the opportunity to combine multiple locations in a short period of time. Meeting with the representatives of each manufacturer personally also gives you the opportunity to ask specific questions about your requirements and machines and feel better about the company culture and product quality with price comparison.
Best Quality
select a standard labelling machine maker. Only good manufacturers have the capacity to produce high quality machinery. Such manufacturers have their own design and R&D team, have their own specialised technicians, and have extensive experience in labelling machinery. When we buy an automatic labelling machine, we have a good guarantee. You can buy it and use it with peace of mind. A good producer has some technical knowledge and after-sales service team, has a good reputation in the market, and has gained public recognition. Such a product will not have much to worry about for later use.
After sale services:
The after-sales service of a fully automated labeling machine cannot be ignored. We need to be well-acquainted with the major features and pay close attention to the details. We have to consider all the details after the sale, which is a very sensitive issue. After purchasing equipment and supplies if there is problem your manufacturer should be able to help you as soon as possible to fix or installing a backup so that you move your product smoothly without any delay.
Relationship 
Flexibility, open communication, and down to earth truth is the key to working with a label provider to find an effective solution. It is important to establish a healthy, continuous healthy relationship that does not end when the application is re-sent suspended. Ideally, the relationship is more cooperative than just a transaction, an additional symbiotic rather than breaking-you-buy-it. In the end, your success is theirs too. you should be able to find a robust labelling system that meets your needs adequately, improving your product, and you make full use of your bottom line.
The Right Manufacturer Can Make All the Difference
Marketing your products gives you additional benefit and can be more profitable than other options. But working with a good labelling machine manufacturer to take out the best products from the production line may also feel overwhelming. Careful research and early planning will help you contact a find best labeling Machine Manufacturers in India for the first time, which leads to happier customers and more profitable business.
And if you are thinking to become a leading brand and producing quality products in a budget friendly infrastructure, you need to work with an experienced labeling machine manufacturer that can lead you in the right direction. Only a qualified manufacturer can meet your needs but be able to do so while respecting your budget, deadlines, delivery preferences, and post-delivery preferences.
Before evaluating yourself, we recommend that you take the time to compile a list of specifications, so that you can distinguish providers into your "probably" groups and your "no" groups. Once you have compiled your list, check the manufacturers of the label and select three or four you would like to talk to. Then, reach out to each of them to discuss your request. After you have talked to each of them, compare and contrast your conversations, and then choose the right one. 
Choosing best labeling Machine Manufacturers in India is like launching a NASA rocket into space. Make sure all the statistics are covered before you press the red start button. Problems on the floor are always very simple to adjust to when the satellite is already in orbit.
Good luck to you
Recommended Posts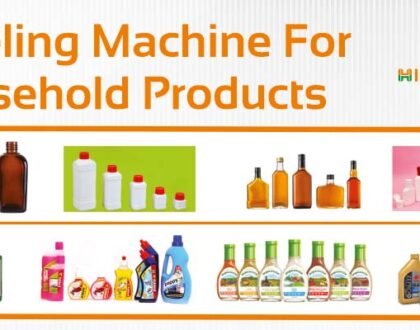 March 20, 2021